Leading the Modular Vault Industry for over 4 Decades
With facilities located in Siler City, NC, International Vault, Inc is the oldest and most experienced U.S. manufacturer of concrete modular vaults.
Founded in 1982, our company manufactures, delivers, and installs best-of-class Modular Vault Systems throughout the world. We have provided thousands of UL rated and GSA certified modular vault systems to the financial, commercial, and government markets.
Our CAGE Code and DUNS Number
CAGE Code: 5ATL5
DUNS: 189409621
The Commercial and Government Entity Code, or CAGE Code, is a unique identifier assigned to government and defense suppliers. Developed by Dun & Bradstreet, the DUNS number is a world-wide standard used by the United States Government and 50 global entities.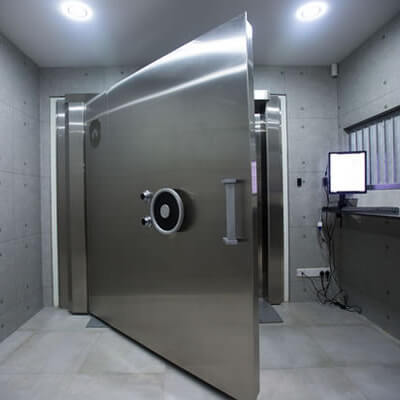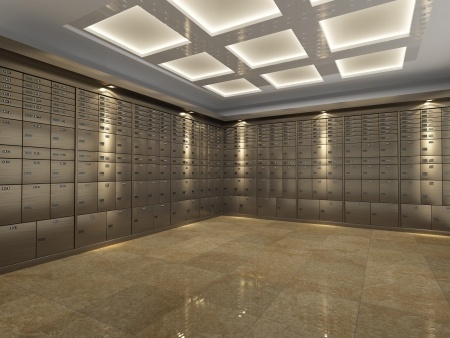 Cutting Edge Quality, Industry Leading Profile
At International Vault, we continuously strive to meet the most demanding burglary and intrusion resistance standards, including those required by the General Services Administration (GSA) and Military Handbook 1013/1A for modular vaults, vault doors, and pre-assembled modular armories. We strive to meet or exceed the standards expressed in the A1 and C3-A certifications developed by the Precast/Prestressed Concrete Institute.
Learn more about our full range of standards and certifications on our Vault Standards page.
We pride ourselves in being the low cost and highest quality producer of these products. Furthermore, our pricing is so cost-effective that we can readily compete with poured-in-place alternatives, while providing a superior product on a shorter schedule.
Our Quality System Manual is available for review by request. Call us at 833-311-3132 to learn more.
Full Service, Affordable Solutions
Today, more agencies, financial institutions, military and police departments turn to International Vault for our full service, turnkey approach. From design and engineering to installation, we customize our vault solution to meet your unique situation and needs.
Our superior manufacturing techniques, exceptional engineering processes, and excellent customer service ensure a well-planned project execution every time.
Coupled with our competitive non-union pricing, we believe that International Vault, Inc. can provide more value for your investment than any other manufacturer in the industry.
Call us today at 833-311-3132 to learn more, or visit our easy-to-use contact form.