Auction and Collectibles
International Vault is the leader in Modular Vault technology, with over 4 decades of experience. Securing the world's most precious collections, our modular vaults are UL rated and tested against burglary resistance. Whether protecting an invaluable art collection or a curated array of items for auction, International Vault's Modular Vault products are ideal for high value asset storage.
Many of our clients utilize Modular Vault systems for the following collections: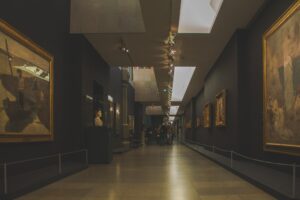 Fine Jewelry
Fine Art
Fine Wine
Coins and Currency
Trading Cards
Collectible Handbags
Stamps
Movie Collectibles
Collectible Cars
Collectible Antiques
Protecting collectibles is no easy task. Whether items need to be out of the sun or stored at a particular temperature in order to be preserved accordingly, our vaults are your ideal solution. Our Vaults can be both temperature and light-regulated while also protecting your goods from accidental damage or theft.
You've worked hard to grow your business, avoid becoming the victim of product damage or theft when it could have been prevented with our customized Modular Vault solutions. Our Vaults are UL rated and offer several levels of burglary resistance. These stringent ratings allow our Modular Vaults to meet insurance requirements for high asset storage. Whether you are protecting personal items, collectibles for customers, museum artifacts, or governmental history, our Modular Vaults will provide the perfect solution to protecting and securing your high value collectibles.
UL Rated, Burglary Resistant Vaults
No matter the collection, or the size of the items, International Vault has a solution. Offering a wide array of sizes and configurations. International Vault will assist with design development and engineering of your Modular Vault system to ensure easy integration into your facility.
Please Contact Us today to learn more about the options that International Vault can provide to protect your valuable collections.