Discover Physical Security for Smaller Spaces, without Sacrificing Burglary Resistance
You've worked hard for your valuables… don't leave them to chance!
While International Vault is famous for its large scale vault solutions and meeting the most stringent government and military specifications, we also manufacture top-of-the-line, safes and micro-vaults for smaller-scale commercial and residential applications.
Whether it's precious jewelry, valuable documents, firearms, or a priceless collection that you've spent years procuring, International Vault's safes are designed to the highest standards to ensure the safety of your valuables.
Our safes are perfect for applications including:
Precious jewels and metals
Valuable documents
Financial services, including banks and credit unions
Police and security applications
Residential and personal uses
Modular Vaults and Safes will heighten the physical security of any business or residence. Check out our blog to see which system will best suit your facility, and contact our expert team to learn more.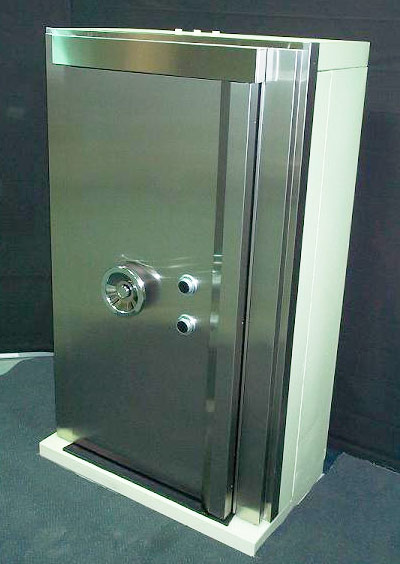 A World Leader in Security
When it comes to security, confidence is everything.
For over 30 years, International Vault has not only supplied custom vault and customized security solutions, we have positioned ourselves as an industry leader whose state-of-the-art designs, engineering, quality controls, and unparalleled customer service provide the best and most affordable solutions time and time again.
As our name implies, International Vault products are used worldwide wherever exceptional security and legendary vault technology are required.
Contact us today to learn how we can protect your wealth, in whatever form it takes.