Lightweight Vaults
Police, Military, and Government agencies appreciate our lightweight, modular, and transportable vault solutions.
There is a secure alternative to heavy-duty, slab-on-grade vault installations, and International Vault's Light Vault Installations, and Pre-Assembled Modular Vaults are the answer chosen by the most discriminating buyers.
Our pre-assembled modular vaults have been transported around the world as military weapons and ammo storage in every climate imaginable.

Police forces appreciate the affordable solution of modular vault storage without having to build and secure new facilities.

International Vault, Inc. has been manufacturing affordable, high quality modular vault systems for over 30 years.
Our Quality System Manual is available for review by request.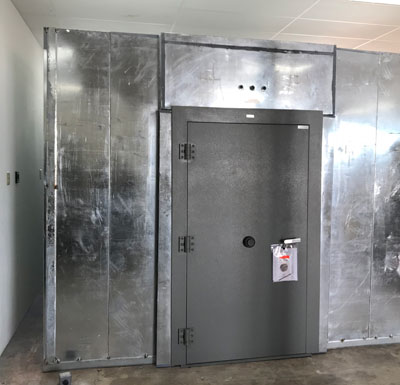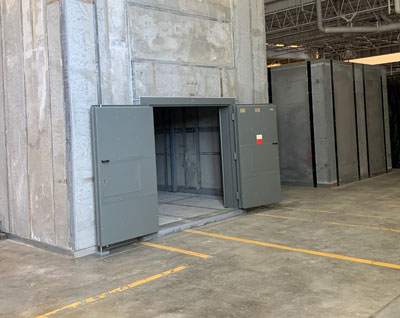 A World Leader in Security
When it comes to security, confidence is everything.
For over 30 years, International Vault has not only supplied custom vault and customized security solutions, we have positioned ourselves as an industry leader whose state-of-the-art designs, engineering, quality controls, and unparalleled customer service provide the best and most affordable solutions time and time again.
As our name implies, International Vault products are used worldwide wherever exceptional security and legendary vault technology are required.