A Fortress to Safeguard Pharmaceuticals:
International Vault's Four-Decade Legacy in Secure Storage Solutions 
Introduction
In the dynamic world of pharmaceuticals, where innovation intersects with life-saving breakthroughs, security remains an unwavering priority. Pharmaceuticals hold not only immense value but also the potential for misuse, making robust protection against theft and unauthorized access imperative. Enter International Vault, a pioneering force that has spent four decades crafting ingenious storage solutions meticulously tailored to not only adhere to but exceed the rigorous standards of both the DEA and Health Canada. We will delve into the captivating narrative of International Vault's role in creating an impenetrable barricade for pharmaceuticals.
Navigating the Regulatory Labyrinth with Unrivaled Excellence

Operating within a complex maze of regulations, the pharmaceutical industry adheres to a stringent code of conduct. The DEA oversees controlled substances in the United States, while Canada relies on the Controlled Drugs and Substances Act. These regulatory frameworks dictate the parameters for secure storage solutions, ensuring robust protection against potential threats. With these guidelines in mind, International Vault embarks on its mission to safeguard pharmaceutical holdings while simultaneously surpassing industry expectations.
Forging Ironclad Protection
International Vault's approach to security is nothing short of extraordinary. For the custodians of Class III, IV, and V controlled substances, wire-cage partitions become the fortification of choice. These are not your ordinary cages; they feature doors that gracefully self-close and self-lock, walls constructed from a No. 10 steel fabric, and a spectrum of locks ranging from standard to custom-made. This synergy of components creates a formidable defense, deterring even the most audacious intruders but also exemplifies our mastery of security in architecture.
But the tale doesn't conclude here. Class I and II drugs demand a different narrative—a solid-walled vault with restricted access. Here, International Vault choreographs a symphony of layers, blending vaults and cages seamlessly. This ballet of security and operational elegance enables efficient storage of outgoing products while serving as a trusty guardian for returned or rejected shipments.
Redefining Resilience
DEA requirements are the crucible in which security is tested. They call for materials that can withstand relentless intrusion attempts. Picture walls, floors, and ceilings fortified with a formidable 8 inches of steel-reinforced concrete. The pièce de résistance? A vault door that challenges intruders to dedicate at least 20 hours to surreptitiously attempt to break in. This harmony of security mechanisms emphasizes International Vault's commitment to pushing beyond the ordinary and achieving the extraordinary.
Eyes Always Watching
In the realm of controlled substances, perpetual vigilance is paramount. Entrances and exits at storage facilities remain locked and under continuous surveillance, safeguarding the sanctity of the medications within. With a legacy spanning four decades, International Vault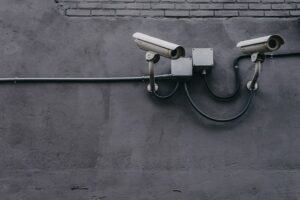 stands as an embodiment of unwavering commitment to vault design and security. Their expertise is a beacon of trust, assuring pharmaceutical manufacturers and distributors that they can march confidently in the face of regulatory scrutiny.
Personalized Security & Tailored Excellence
Recognizing the uniqueness of each facility, International Vault weaves customized pharmaceutical vault solutions. Beyond regulatory compliance, these designs embrace the idiosyncrasies of each setting, blending security mandates with operational requirements. This turnkey approach reconciles safety and practicality, inviting pharmaceutical enterprises to embrace a new era of secure storage.
Conclusion
Within the dynamic landscape of pharmaceuticals, International Vault emerges as a shining beacon, interweaving security, innovation, and compliance. Their storage solutions transcend conventional confines, elevating ordinary cages into fortresses and vaults into impervious citadels. As the pharmaceutical world propels forward with new breakthroughs, International Vault ensures that these pharmaceutical resources remain securely ensconced, standing as sentinels of public health. In this tale of security, International Vault is the hero, safeguarding the future of pharmaceuticals with unwavering dedication and ingenious solutions.
Let's Get this Journey Started- Contact Us Today
For those ready to embark on a journey to unparalleled pharmaceutical security, International Vault paves a seamless path. Vault design engineers await the call at 833-311-3132, while the Contact Us page stands ready to receive digital footprints. With International Vault as the guiding star, businesses navigate towards regulatory compliance, fortified security, and a sanctuary where pharmaceuticals thrive, shielded by unwavering security.
For more information on the various industries we serve, visit our Markets & Applications page on our website.