Enhancing Security with Biometric Access: The Key to Unlocking the Future
An Overview
In an era of rapidly advancing technology and evolving security threats, traditional access control methods are proving insufficient at safeguarding valuable assets of individuals and businesses. This is where International Vault steps in, as a leader in modular vaults and provider of turnkey security solutions that exceed the demands of the modern world. We will explore the role of biometric access options in enhancing security and revolutionizing the way we protect our most valuable possessions.
A Cutting-Edge Security Solution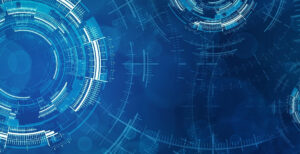 Biometric access is a state-of-the-art security solution that employs unique physical or behavioral characteristics of individuals for identification purposes. The integration of biometric technology within modular vaults offers unprecedented levels of security, ensuring that only authorized personnel gain access to restricted areas. Let's dive deeper into some of the most commonly used biometric access options and their significant contributions to heightened security.
Eye/Retinal Scanners: Looking into the Future of Security
The human eye, with its intricate patterns and distinctive features, presents an ideal identification method for secure access control. Eye or retinal scanners capture and analyze the unique patterns of blood vessels at the back of the eye, providing an almost foolproof authentication process. International Vault's modular vaults can be equipped with cutting-edge eye-scanning technology, ensuring that access is granted only to individuals whose retinal patterns match the pre-registered ones. This highly accurate and contactless authentication method eliminates the need for physical keys or access cards, minimizing the risk of unauthorized access.
Fingerprint Scanners: A Personal Touch to Security
Fingerprints have long been recognized as a reliable and unique identifier, making fingerprint scanners an integral component of biometric access control systems. The ridges and loops on an individual's fingertips are captured and stored as encrypted data, allowing for swift and precise identification. Vaults can be equipped with advanced fingerprint scanning technology, enabling authorized personnel to gain access with a simple touch. The convenience and accuracy of fingerprint scanners eliminate the risk of lost or stolen access cards, significantly enhancing overall security.

Hand Scanners: Grasping a Secure Future 
Hand scanners provide an additional layer of security by capturing and analyzing the unique patterns and dimensions of an individual's hand. These scanners measure factors such as the length, width, and shape of the hand, as well as the position and alignment of veins. By utilizing hand scanners as part of their biometric access systems, ensures that only authorized personnel with verified handprints can gain entry. 
The Advantages of Biometric Access in Modular Vaults
1. Unparalleled Security: Biometric access options offer a higher degree of security compared to traditional access methods such as keys or access cards. The uniqueness of biometric characteristics makes it nearly impossible for unauthorized individuals to gain access.
2. Convenience and Efficiency: Biometric access eliminates the need for physical keys or access cards, minimizing the risk of loss, theft, or duplication. Authorized individuals can gain access swiftly with a simple scan, saving time and effort.
3. Enhanced Audit Trails: Biometric access systems provide accurate and detailed records of access attempts, creating a comprehensive audit trail. This valuable information aids in investigations, incident management, and regulatory compliance.
4. Deterrence and Psychological Impact: The presence of biometric access systems acts as a deterrent for potential intruders. The knowledge that their unique physical characteristics are required for access creates a psychological barrier, discouraging unauthorized entry attempts.
Conclusion
In an age where security breaches and theft pose significant threats, International Vault's modular vaults equipped with biometric access options provide a powerful solution to safeguard valuable assets. The integration of cutting-edge technologies such as eye/retinal scanners, fingerprint scanners, and hand scanners elevate security to unprecedented levels. By leveraging unique physical or behavioral characteristics, biometric access systems ensure that only authorized individuals gain entry, minimizing the risk of unauthorized access.
The advantages of biometric access, including unparalleled security, convenience and efficiency, enhanced audit trails, and the psychological impact of deterrence, make it a critical component of modern security solutions. As a leader in modular vaults, International Vault combines turnkey expertise with advanced biometric technology to deliver robust and reliable security solutions that meet the evolving needs of individuals and businesses.
Investing in biometric access options not only safeguards valuable assets but also provides peace of mind. With International Vault's modular vaults and biometric access systems, you can embrace the future of security, protecting what matters most with confidence.
Remember, in a world where security threats continue to evolve, staying ahead of the curve with advanced technologies like biometric access is the key to unlocking a secure future.
Contact Us Today
Stay ahead in technology and secure your assets with International Vault's comprehensive range of security solutions. Whether you require Modular Vaults, Vault Doors, Day Gates, or cutting-edge biometric access options, our experienced sales team is ready to guide you toward the best choices for your business or personal project needs. Our customizable Vaults fit seamlessly into any space, and with nationwide and international shipping and installation, we ensure a hassle-free experience. Take the next step in upgrading your security system by contacting us today. With International Vault as your premier choice, you can trust us to deliver turnkey solutions that maximize security and meet your unique requirements.
Schedule a client consultation by calling 833-311-3132 or visiting our user-friendly contact form to learn more about our Vault systems and secure a brighter future for your assets.