Revolutionizing Security for Lightweight Modular Vaults and Vault Doors
Lightweight Modular Systems: The Ideal Solution for Weight Restricted Environments
When you are in a weight-restricted situation, like a high-rise building, and a traditional concrete-constructed vault is not an option, you may wonder how to protect your valuables. Our Lightweight Modular Vault Systems can help with that. Our vaults are the strongest, yet lightest vault systems available globally. They are specifically developed for use in any architectural setting where weight is an issue. They work well in high-rise structures with floor weight restrictions and in places that are challenging to access.
Experience Uncompromised Security and Remarkable Lightness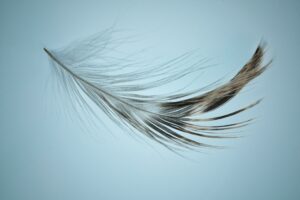 International Vault takes pride in being the sole vault manufacturer in the United States that offers unparalleled security without sacrificing the critical aspect of lightweight specifications. Our groundbreaking lightweight modular vaults not only optimize space utilization but also surpass GSA requirements with ease.
Unlocking the Potential of Lightweight Modular Panel Vaults
Our Lightweight Modular Vaults are the ideal choice if you are searching for a vault that effortlessly integrates UL and GSA-approved security with lightweight features. These fire-resistant, painstakingly hand-made modular vault systems provide both interior and exterior protection. Each panel is encased in galvanized steel, allowing for seamless welding during on-site installation, guaranteeing a secure fit.
Limitless Customization and Multitudes of Benefits
In addition to their impressive lightweight design, our Lightweight Modular Vaults offer limitless customization options. With over 40 years of expertise, we have manufactured and installed a diverse range of vault shapes, including unconventional rhomboidal and triangular configurations. Rest assured, these vaults are not only optimized for tight spaces but also easily accessible, even in the most challenging locations.
Meeting the Gold Standard: GSA AA-V-2237 Standards
When it comes to safeguarding your valuable assets, adhering to stringent standards is of paramount importance. At International Vault, we ensure that our Lightweight Modular Vault meets the highest industry benchmarks. Rigorously tested by Underwriters Laboratories, our vaults proudly comply with UL 608 Standards and GSA AA-V-2737 Standards. We understand the significance of these approval ratings and remain committed to providing uncompromising security while maintaining the lightweight specifications our customers rely on.
A Comprehensive Range of Lightweight Products and Specifications
At International Vault, we offer a diverse selection of lightweight vault products to cater to every unique requirement. Our panels come in various classes, each with its own thickness, weight, and width specifications. Whether you need the strength of a GSA 2737 panel or the convenience of a UL Class M or UL Class 1 panel, we have the perfect solution to fortify your security. Check out our page on Lightweight Modular Vaults to learn more.
Seamless Installation for Unmatched Peace of Mind
Flexibility is at the core of our services, and that extends to the installation process as well. When you choose International Vault, you have the freedom to decide how we install your vault. Our expert team can conduct a comprehensive site visit to assess your space and security needs, providing you with tailored recommendations. Alternatively, you can simply share your measurements and space requirements with us, and we will take care of the planning process.
Contact Us Today for Unrivaled Vault Solutions
Whether you're embarking on a new project or have an immediate need for modular vaults or vault doors, we invite you to reach out to our dedicated team. With their wealth of expertise, our sales professionals will guide you through the myriad of choices and help you make the right selection for your business or personal project. Rest assured; our vaults are fully customizable to suit any space and, as a testament to our commitment to customer satisfaction, we proudly ship and install our products across the United States and internationally.
Schedule a client consultation by calling 919-930-3064 or visiting our user-friendly contact form to learn more about our Vault systems and secure a brighter future for your assets.