Enhancing Your Home with Residential Vaults and Safe Rooms: A Complete Guide by International Vault
Your home is not just a space; it's a sanctuary. At International Vault, we understand the importance of security and peace of mind within your own walls. Whether you're planning to incorporate a residential vault, a secure room, or a robust vault door into your existing home or integrate it from the ground up, we're here to make your dream a reality.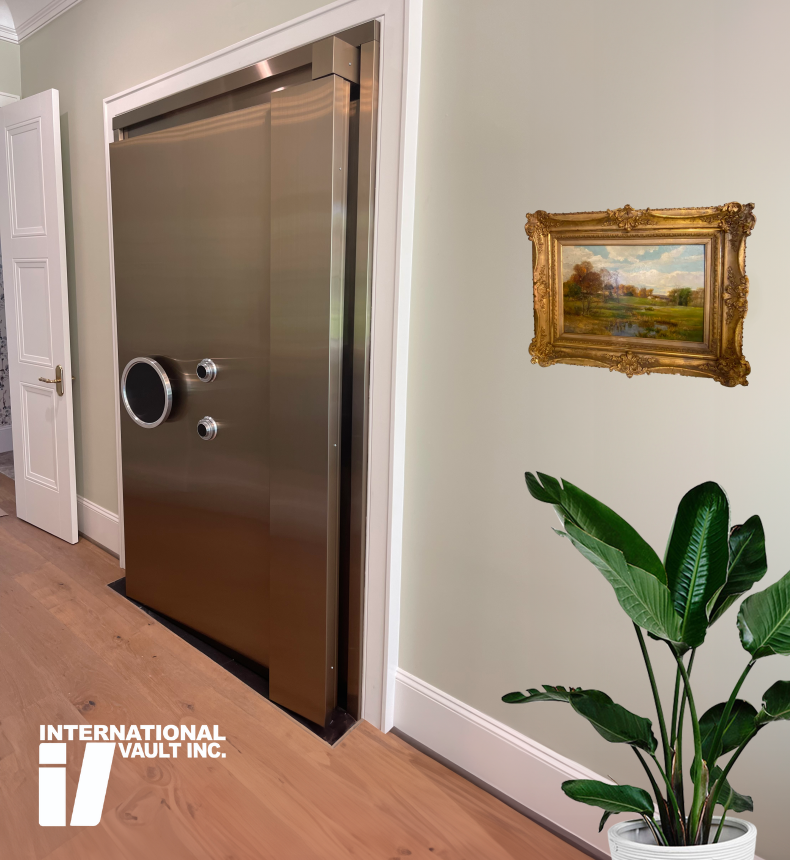 Why Choose International Vault for Residential Security Solutions?
At International Vault, we specialize in providing top-tier residential security solutions, customized to match your needs and lifestyle. Our expertise extends to creating secure spaces that seamlessly integrate with the aesthetics of your home, ensuring both safety and sophistication.
Tailored Solutions for Your Unique Requirements
Each home is different, and so are the security needs. Whether you're looking to secure valuable possessions, protect your family in the event of a crisis, or simply want an added layer of security, our residential vaults, vault doors, or safe rooms can be tailored to meet your specific requirements. We work closely with homeowners, architects, and builders, ensuring a cohesive plan that fits seamlessly into the design and layout of your home.
Collaboration from Inception to Completion
What sets International Vault apart is our commitment to collaboration. We can work from the conceptual stage, liaising with architects and builders to incorporate security spaces within the initial design. This approach ensures that security doesn't feel like an afterthought but an integral part of your home's blueprint.
Modular Vaults: Tailored Security for Any Space
At International Vault, our modular vaults offer a versatile solution for integrating secure spaces within any home. These modular vaults are intelligently designed to be adaptable, fitting into various spaces without compromising on security. Whether you're restricted by weight limitations or considering a multi-story installation, our team is adept at customizing and installing modular vaults to suit your specific requirements. The flexibility of our modular vaults allows for seamless incorporation into your home without sacrificing structural integrity or safety. From confined spaces to multi-level constructions, we ensure that your security needs are met with precision and efficiency.
Uncompromising Security Features
Our vaults and safe rooms are built with state-of-the-art security features, incorporating the latest technology and materials to guarantee unparalleled protection. From reinforced doors to advanced locking systems, we leave no stone unturned in ensuring your safety and peace of mind.
Seamless Integration with Your Home's Aesthetics
While security is our priority, we understand the significance of maintaining the beauty of your home. Our design experts meticulously craft each security space to complement your home's aesthetics, ensuring that it doesn't just serve a purpose but adds to the overall appeal of your space.
Conclusion
Your home should be a place of comfort, and security is a fundamental part of that comfort. At International Vault, we take pride in offering residential vaults, vault doors, and safe rooms that not only provide maximum security but also blend seamlessly with your home's design. Whether you're building a new house or considering an upgrade to your existing space, let us help you create the secure sanctuary you deserve.
Ready to turn your dream into a reality? Contact International Vault today at 919-930-3074 or through our 'Contact Us' page, to discuss your residential security needs and take the first step towards a safer, more secure home.